Guide of Antalya is your guide for investment in Turkey. Guide of Antalya has a good team to guide the customers for the best choices of projects and real estate. Apartments, lands, Villas, and searching for the best investment for you.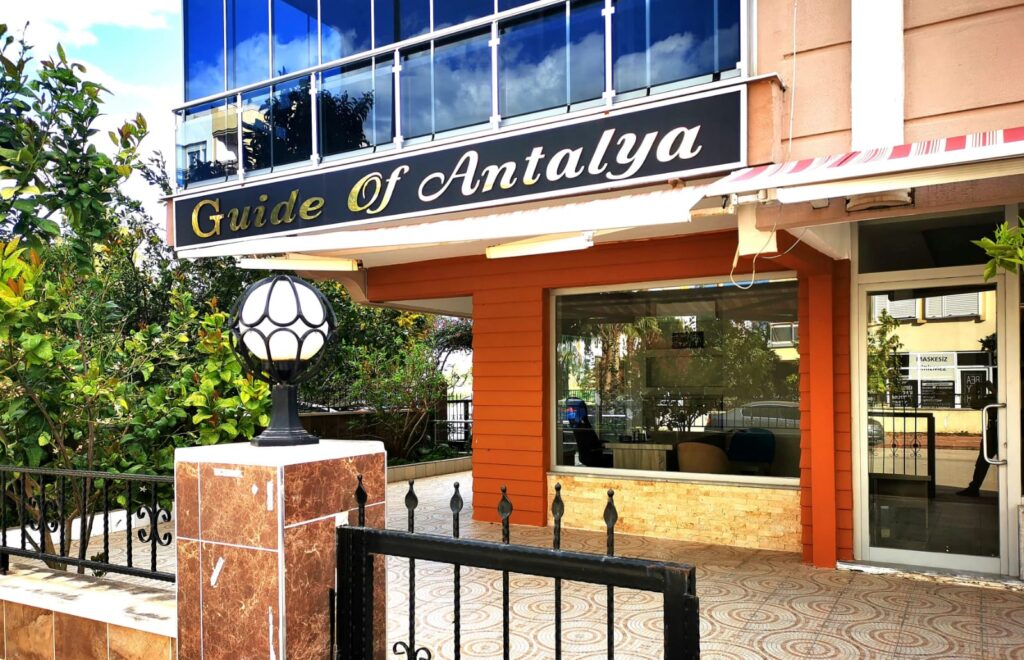 Guide of Antalya doing all the process; from A to Z and working all day to guarantee a successful choice for their customer.
There is a sworn translater in Guide Of Antalya with its other branch "Antalyatranslator". Translate all the papers need from many languages; like English, Russian, Chinese, Arabic, German and other languages; and have a Sworn Translator. plus do all of the Tabu processes; they can complete your process from scratch if you are living inside or outside Turkey; We have an experienced team with high commitment, loyal and a guaranteed to complete your papers and process.
Guide of Antalya is not the only company working in real estate and as a translator; but they are unique and respect the customer needs, and complete your process in the fastest time, looking for the best investment for the customer and guide him to process step by step.
If you don't have any idea of your best project or if you have any questions; or need to translate your government papers and Tabu, you are in the right place.
They do many types of research and marketing studies. Knowing the strength and weakness points and guide you to know the process and how to make the right decision at the right time.
Usually in turkey; the currency changed upon the circumstances and their effect on the property. Any way they can let this situation on your side; when you come from Jordan for example and changed the currency in the best season you will get your project with the best price.
What are you waiting for now, contact us for more information.
Questions examples…
Why to invest in Turkey ?
How long it takes to complete the process?
Why GOA?
How to get the Turkish Passport?